Bradley Cooper Turns 45 Today! Look Back at All His Best Roles
Bradley Cooper Turns 45 Today! Look Back at All His Best Roles
We're off the deep end because it's Bradley Cooper's birthday!
The A-list actor turned 45 today and we are here to celebrate all of the roles that we've loved watching him take on over the years.
It's been an impressive road to the top for the performer, who first graced the screen in an episode of Sex and the City back in 1999.
That small part was just the first step to seeing Cooper star in television hits like Alias or shine on the big screen in franchises like The Hangover and Guardians of the Galaxy, which of course also meant appearances in two of The Avengers films.
However, we've also seen Cooper push himself in the past decade into dramatic roles, such as his work on The Silver Linings Playbook and American Hustle that garnered him a slew of award nominations.
In the past decade, he's also added the title of producer and director to his impressive resume, including being involved as a producer on the Golden Globes-nominated supervillain origin story, Joker.
We can't wait to see what the actor does next!
Check out our favorite roles of his below and sound off on which is your favorite.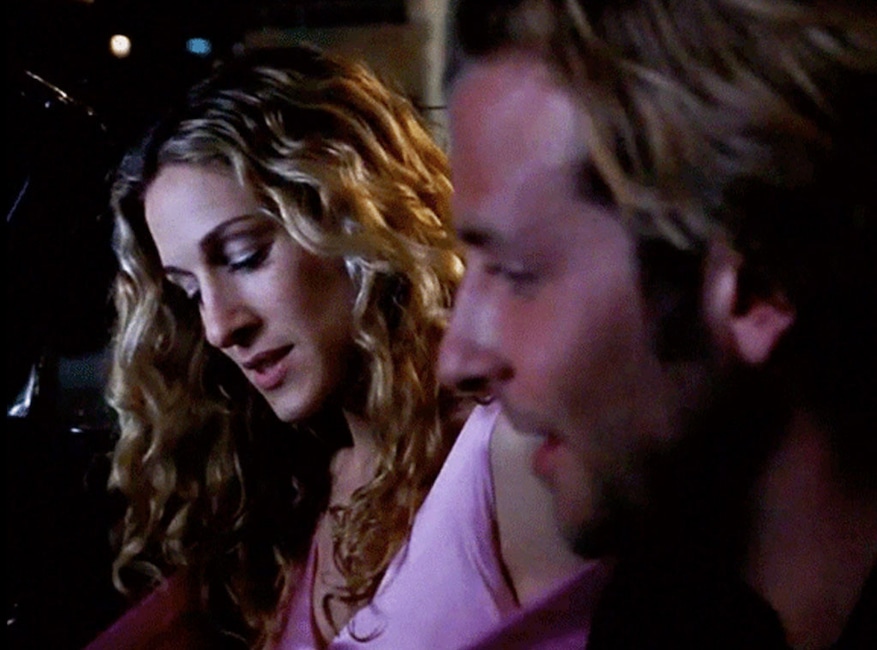 HBO
Sex and the City

We couldn't help but wonder, what was Bradley Cooper's first acting role?
It turns out it was a small part in the iconic HBO series Sex and the City, where Cooper plays a drunk bro who wants to hook up with Carrie Bradshaw when he recognizes her on the cover of a magazine.
Netflix
Wet Hot American Summer

In 2001, Cooper made his big screen debut on the satirical film Wet Hot American Summer, the now cult-classic film that cast the new actor alongside heavyweights like Amy Poehler, Paul Rudd, Molly Shannon and Elizabeth Banks.
Richard Cartwright/New Line/Avery Pix/Kobal/Shutterstock
Wedding Crashers

Before Owen Wilson's character could win over Claire Cleary (Rachel McAdams), he'd have to go through her fiancé, played by Cooper.
Cooper nailed the comedic role, which included him impersonating a seal and running to the bathroom after his drink was spoiled by a few eyedrops.
Frank Masi/Paramount/Kobal/Shutterstock
Failure to Launch

In this comedy, Cooper, Matthew McConaughey and Justin Bartha play three guys who haven't fully grown up and still live with their respective parents as full-grown adults.
Mitchell Haaseth /Walt Disney Television via Getty Images
Alias

Between 2001 and 2003, Cooper landed his first recurring role on the TV series Alias, where he played a journalist who gets caught up in the world of espionage.
The series went on to be nominated at the Golden Globes in 2002 for Best Television Series—Drama.
Fox Network
Kitchen Confidential

The actor scored his first lead TV role on this short-lived sitcom based on Anthony Bourdain's bestselling book Kitchen Confidential: Adventures in the Culinary Underbelly. Cooper played Jack Bourdain, an executive chef who is also an addict.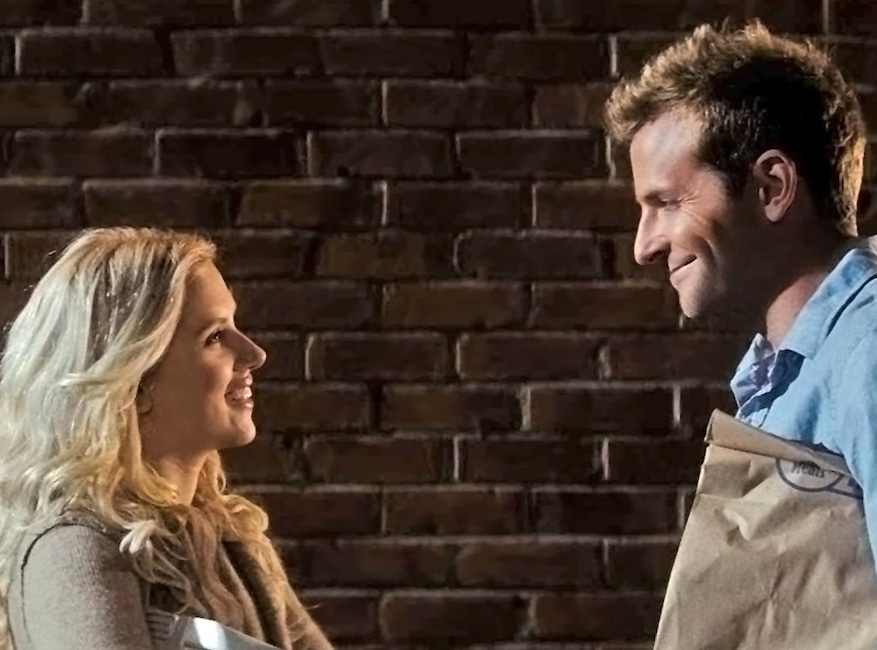 New Line Cinema
He's Just Not That Into You

Based on the popular book by the same name, this film cast Cooper as Ben Gunders, a music producer who is stepping out on his wife to hook up with yoga teacher Anna Marks (Scarlett Johansson).
While his character was kind of the worst, we still found ourselves very into him in some steamy scenes, like when he and Johansson strip down for a late-night skinny-dip.
Courtesy of Warner Bros.
The Hangover Franchise

This surprise-hit comedy was the film that launched Cooper, and his co-stars Ed Helms and Zach Galifianakis, into super-stardom.
By now, you've no doubt seen the movie, in which the trio try to trace back their night of debauchery in Las Vegas to find their missing friend, Doug. From returning Mike Tyson's tiger to stealing a police car, the flick was full of laughs and led to two sequels.
Paramount Vantage
Case 39

The Philadelphia native took a stab at the horror genre when he acted in Case 39, a creepy movie centering around a little girl who has been abused by her parents. However, things are not as they seem, as one by one those working on the case start dying.
After seeing this film, we're pretty sure Cooper has a fear of bees.
20th Century Fox
The A-Team

Cooper shone in this action thriller, where he played a member of the Special Forces who winds up in prison after being set up on a mission.
The film's A-list cast included Liam Neeson, Jessica Biel, Patrick Wilson and a small role by Jon Hamm.
Dark Fields Productions
Limitless

What would you do if you could access all of your brainpower?
That's the question that Limitless asks when Cooper's character, Eddie Morra, comes across a pill that unlocks his mind to his full potential. Of course, what no one mentions to him is that the side effects just might kill you.
The Weinstein Company
Silver Linings Playbook

Cooper's portrayal of a bipolar man who enters a dance competition to win back his estranged wife earned him his first wave of serious award show nominations, with his performance getting nominated at the Oscars, BAFTAs and Golden Globes.
The unique role proved Cooper's range as an actor and seemed to serve as a turning point for his career toward larger and more serious parts.
Snap Stills/Shutterstock
American Hustle

Fresh off the heels of his award-nominated performance in The Silver Linings Playbook, Cooper proved himself again as a dramatic actor with his role in American Hustle.
Cooper was individually nominated for his supporting part by the Academy Awards, BAFTAs and Golden Globes, but got to take home his first major award show trophy alongside the star-studded cast when the group won Outstanding Performance by a Cast in a Motion Picture at the 2014 SAG Awards.
Marvel
Guardians of the Galaxy and The Avengers Franchise

With his good looks and playful charm, we weren't surprised to hear that Cooper was cast in a superhero flick. What we were surprised by is that it wasn't live-action Bradley coming to the screen, but rather his voice…for a raccoon!
Cooper voiceover for the popular character Rocket in the Marvel films does a great job nailing the creature's funny, confident attitude in the face of danger.
Warner Bros.
American Sniper

In 2014, Cooper took on his most dramatic role to date when he portrayed the real-life Chris Kyle in American Sniper, a Clint Eastwood-directed film that is based on Kyle's autobiography.
The movie was a box-office smash as well as the subject of controversy—from celebrities questioning the late Kyle's views on Iraqis to that unforgettable plastic baby—but, after all the dust settled, Cooper emerged with another wave of award show nominations for his performance.
The Weinstein Company
Burnt

Cooper tapped back into his fictional culinary roots from Kitchen Confidential when he played a troubled chef in Burnt.
Peter Lindbergh/Warner Bros.
A Star is Born

Haaa-ah-ah-ah, haaawaah, ha-ah-ah-aaah!
We could not get enough of Cooper's performance as the grizzled country star Jackson Maine in the latest iteration of A Star is Born.
From the on-screen chemistry and off-screen friendship with Lady Gaga to the thousands of "I just wanted to take another look at you" memes, Cooper was part of one of 2018's most iconic pop culture phenomenons.
It also marked the first of a few milestones in his career! The movie served as his directorial debut and his performance on "Shallow" won him a Grammy Award, which was the least predictable letter from his future EGOT we would have expected him to nab first.
Either way, we were off the deep end for this movie.
var fbstarttime = new Date(); !function(f,b,e,v,n,t,s) { if (f.fbq) return; n = f.fbq = function() { n.callMethod? n.callMethod.apply(n,arguments):n.queue.push(arguments) }; if (!f._fbq) f._fbq = n; n.push = n; n.loaded =! 0; n.version = '2.0'; n.queue = []; t = b.createElement(e); t.async =! 0; t.src = v; s = b.getElementsByTagName(e)[0]; s.parentNode.insertBefore(t, s); }(window, document, 'script', 'https://connect.facebook.net/en_US/fbevents.js');
fbq('init', '1611373942516879'); fbq('track', 'PageView');
var fbendtime = new Date();