Dirty John Isn't Alone: TV's Creepiest Relationships and Dating Horror Stories
Dirty John Isn't Alone: TV's Creepiest Relationships and Dating Horror Stories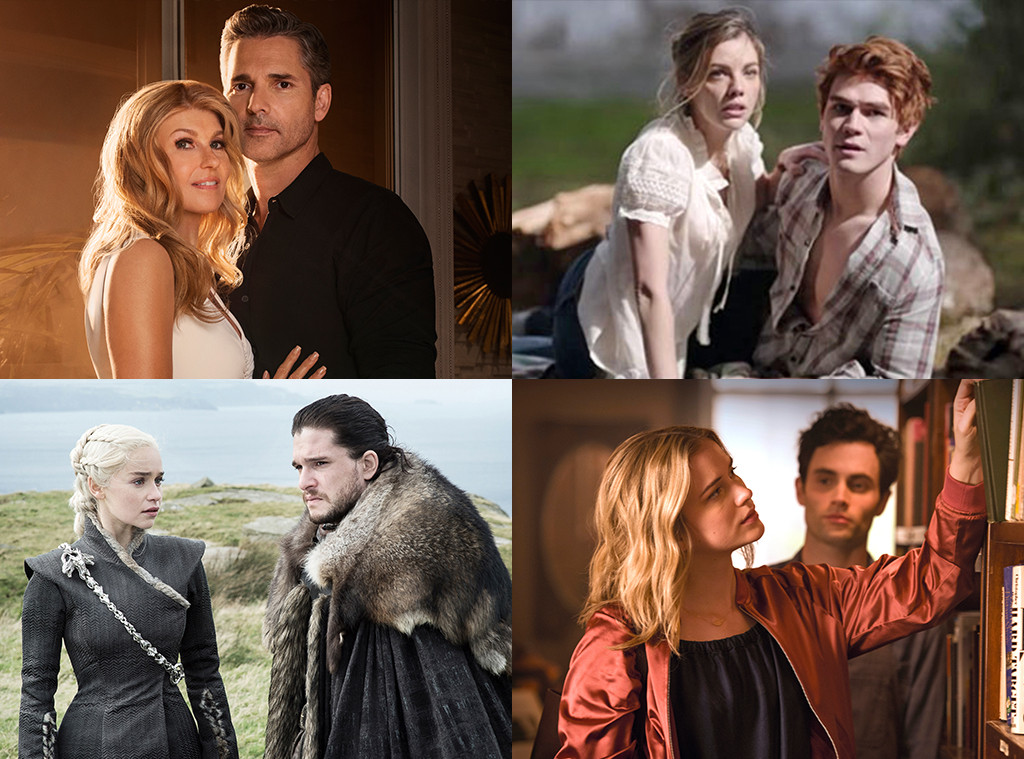 Bravo; The CW; HBO; Lifetime
Dirty John may tell the tale of TV's latest totally creepy relationship, but it's not the first. 
John Meehan's onscreen debut comes in a long line of total creeps, and while most of them are not based on real-life creeps, they're all still totally disturbing. Some were one-off relationships, like when Joey Tribbiani dated his stalker, Brooke Shields, and others lasted many episodes or even seasons to the point where we've begun to wonder what was wrong with us for watching it for so long. Serena was literally dating the Gossip Girl! We even through in a few reality shows, just to show that bad relationships are not reserved for fiction. 
Anyway, we must apologize in advance for how little dating you're going to want to do after making it through this list. We've now sworn off romantic relationships forever, personally. 
So join us, won't you, on a journey through some of the more disturbing romances of TV past and present…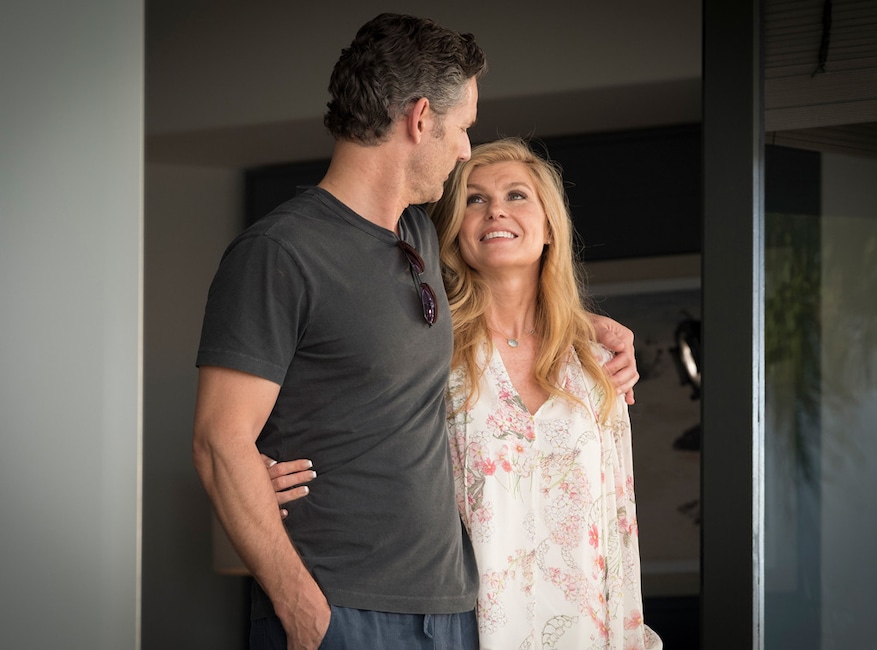 Bravo
John and Debra, Dirty John

She's a hot, successful interior designer with a lot of money. He's a guy who shows up for a fancy date in cargo shorts. His creepiness goes far beyond that into literally wanting to murder her children kind of territory, but those cargo shorts should have been the first clue, girl! 
HBO
Jon and Daenerys, Game of Thrones

Game of Thrones loves its incest! Not only have twins Cersei and Jaime been hooking up for years, but now we've got aunt Daenerys and nephew Jon Snow having sex on boats without knowing they're so closely related. It's so easy to root for the main hot people to hook up on shows, so hard to root for this particular pair of hot people…
Ms. Grundy and Archie, Riverdale

All student-teacher relationships are creepy on one level, but while Archie just believed his music teacher loved him the same way he loved her, it was later revealed that she had stolen her identity and was a woman who preyed on teen boys. Like honestly we're not all that mad at the Black Hood for getting rid of her.
All the Blossoms and Coopers, Riverdale (The CW)

While we're here in Riverdale, we might as well mention Polly and Jason, who are secretly Blossom cousins and who have twins together. Plus there's Hal Cooper/Blossom, who was a serial killer from a family of serial killers while his wife Alice had no frickin' clue. Plus now we've got Alice and FP dating while their kids are also dating. Riverdale is a screwed up place!
Paul and Karine, 90 Day Fiance

Paul's got a past as an arsonist, and Karine's got an obsession with stuffed animals, but what really had us bugging was the reveal that he keeps small clumps of hair from both his mother and his fiancée in his backpack. They also don't speak the same language. A match made in heaven!
TBH most of the couples from this show could be on this list, but we don't have the time, and neither do you.
Belle and Rumplestiltskin, Once Upon a Time

No matter how many ways you try to spin it or how many times you try to say that love changes people or whatever, Rumplestiltskin was not a good dude, and the number of times he had to re-prove to Belle that he wasn't a bad dude should kind of give you a clue. Belle deserved so much better than a guy who used her the way that he did, and the Stockholm syndrome that goes along with any retelling of Beauty and the Beast cannot be ignored! 
Deb and Dexter, Dexter

They weren't actually related, but they were raised as siblings and behaved as siblings and honestly, Jennifer Carpenter and Michael C. Hall dating in real life was enough. Debra falling in love with her adopted brother Dexter and remaining in love with him despite knowing he was a serial killer was way too much for us.
Actually, every single relationship Dexter was in was super creepy, because either they had no idea he was a serial killer, or they totally did and still hooked up with him. Either way, creepy! 
Tate and Violet, American Horror Story

There have been many creepy dalliances in this franchise, but none quite as lasting as Tate and Violet. He was a school shooter who became a ghost who raped her mother, and she was a teen with dark thoughts. Allegedly, all the evil is gone from him now and they can be together forever, but that's a lot of stuff to erase from his past before we can even be slightly supportive of this pair living happily ever afterlife. 
Sheree Whitfield and Tyrone "Prison Bae" Gilliams, RHOA

For their entire relationship, Prison Bae has been in prison, awaiting an early release that hasn't come while Sheree is back home refuting claims he's a con man. But at least they've got their love letters and "deep" phone calls? Prison is just a really weird place for your loving boyfriend to be. 
Damon and Caroline, The Vampire Diaries

Don't even get us started on all the problematic relationships in the TVD universe, but this one was truly bad. Vampire Damon spent most of season one using and somewhat abusing human Caroline to do his bidding, then compelling her to forget it all. Damon was a hard guy to love and we're still not sure we ever got there.
Dan and Serena, Gossip Girl

HE WAS GOSSIP GIRL THE WHOLE TIME! Their relationship seemed pretty good for the most part, but not when you go back and consider the fact that he was secretly working to destroy all of their lives at the same time, which Serena did when she found out and she wasn't happy, remember? Then she married him anyway five years later. Congrats to poor Penn Badgley for being on this list twice.
Erica and Joey, Friends

There are a lot of relationships from Friends we'd like to talk about (and in fact, we will), but Brooke Shields' cameo as an obsessive Dr. Drake Ramoray fan (who Joey dated despite knowing she was a stalker and that she believed he was actually Drake Ramoray) caused some bonus real-life drama. In her 2014 memoir, Shields wrote that real-life boyfriend Andre Agassi was so jealous after she licked Matt LeBlanc's hand on the show that he went home and smashed all of his tennis trophies.
Malcolm and Phoebe
Remember when Phoebe started dating the guy who was stalking her identical twin sister (who was also Courtney Cox's then boyfriend, David Arquette)? She thought that if he started dating her, he might stop stalking Ursula, and surprise, he did not. 
Monica and Young Ethan 
Sorry, sorry, one more Friends one, just because we can't forget that time Monica accidentally dated and SLEPT WITH a 17 year-old in season one. She told him she was 22, he told her he was a "senior," and the whole thing was, as Monica correctly said, icky! 
Ross and Rachel
He basically stalked her for years, he terrorized her potential new dates, he acted as if he possessed her, and he made her give up a dream job in Paris just for him. We cannot support this! 
E!
Brooks Ayers and Vicki Gunvalson, RHOC

There's a reason Andy Cohen asked Vicki if Dirty John reminded her of anyone in a recent promo for the RHOC reunion. He came into her life with an unknown past, an unknown job, unknown family members, and unknown pretty much everything. He then came down with a mysterious illness that turned out to be fake, and Vicki eventually dumped him…but not before she bought him an entire new mouth of teeth.
Freeform
Ezra and Aria, Pretty Little Liars

They got cute, eventually, but it's really, really hard to forget their sketchy beginnings. He was her high school English teacher, and he was secretly stalking her and writing a book about her and her friends the whole time. He had a lair! How were we all so OK with this?
Let's also not forget the many other doomed relationships on this show, like Allison and her husband, Dr. Rollins, who turned out to be the former doctor and lover of her dead evil sister, but we were never rooting for them. 
Byron Cohen/NBCU Photo Bank
Jim and Pam, The Office

We just want to remind you of the time that Jim admitted he bought the engagement ring a week after they started dating. A week! Jim's stalker-esque behavior around Pam was romantic in some lights and extremely worrying in others. Funny how romantic and creepy go hand in hand sometimes, isn't it? 
Lifetime
Joe and Beck, You

Like Dirty John, Joe's creepiness is kind of the point of the show, but unlike Dirty John, You is told from Joe's perspective, making his insane decisions seem almost occasionally a little sane in a very disturbing way. Like you almost want to root for him, and that's the scariest thing of all. 
CBS
Barney Stinson and Everyone, HIMYM

Remember Barney's playbook? He purposely deceived pretty much every woman he ever dated, conning countless women into sex over the show's nine seasons. And we all just laughed?!?! It was—wait for it—terrifying. 
Dirty John debuts this Sunday, November 25 on Bravo. 
E! and Bravo are both part of the NBC Universal family.