Releases 'Love Song of the Year' – 'Holla Holla'
Releases 'Love Song of the Year' – 'Holla Holla'
New Music is a division of New Media Communication
05/Apr/2017 Mumbai, India: As the world transforms through a digital-age, people, relationships and cultures are fast-blending across geographies. In one of its kind, soothing love and music song, embracing global friendship, feelings, touch and romance, New Music releases its maiden 'Love song of the Year' – 'Holla Holla'.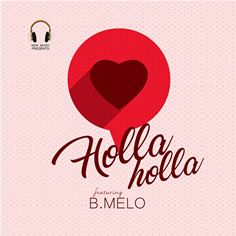 Holla Holla
Listen to the 'Love Song of the Year' here – https://youtu.be/YxV1G67Z7zM
Debut singer, artist Badi Melo feat. Myster, produced by New Music, a division of New Media Communication and Freeboii Clique has made a remarkable victory by oscillating in love from thousands of music lovers across the globe. Positive, rejuvenating and relaxing – 'Holla Holla' has captivated large audiences online since its recent release online.
Speaking on the occasion, Satya Swaroop, Managing Director, New Music (a division of New Media Communication) says, "We are extremely excited with the wave Holla Holla has created amongst the music lovers. New Music aims to build and offer a platform for the global young talent to be nurtured for continued success. Through our New Music, we believe in igniting more love and peace, feelings and respect, wisdom and courage for the mankind today."
With forward looking plans to release more albums in the year, New Music is bullish about penetrating the industry with quality and soothing music for the ears.
About New Media: www.newmediacomm.com
New Media is India's leading bilateral trade media house based in Mumbai. Its diverse magazine portfolio includes titles published in association with Regulators, niche magazines supported and sponsored by various consulates and Chambers of Commerce. New Media aims to publish and cover India's trade with as many as 125 countries across the globe. New Media Other services includes Digital Content Creation, 3D Printing, Multimedia and Animation Services, Web Based Complaint Handling, Mobile Applications etc.
For more information, please contact
Satya Swaroop
[email protected]
+91 98200 31016
Elite Elton