Why Lil Nas X Breaking Billboard Records Is Such a Big Deal
Why Lil Nas X Breaking Billboard Records Is Such a Big Deal
A year ago, no one even knew who Lil Nas X was.
It seems hard to believe, given how omnipresent his genre-defying, chart-topping hit "Old Town Road" has been for the last few months, but it's true. if you'd said the name out loud last summer, the people around you might've looked at you funny and assumed you'd mistakenly combined the names of a few other rappers. But that was then and this is now. 
And now, Lil Nas X holds a place in the history books. 
The 20-year-old rapper/singer, born Montero Lamar Hill, has successfully maintained his perch atop the Billboard Hot 100 chart for 18 impressive weeks—the most in the chart's 60+ year history—with the track officially pulling out of its three-way tie with Mariah Carey and Boyz II Men's 1995 hit "One Sweet Day" and Luis Fonsi, Daddy Yankee and Justin Bieber's 2017 smash "Despacito" last week.
Since its debut in the charts, "Old Town Road" has been a lightning rod for controversy, leaving traditionalists stumped over how to classify the track—Is it country? Rap? Trap? Does it even matter?—and what to think about its quality. But the fact that it's even charted at all, let alone come to rule the roost, is more unlikely than you might think.
Prior to unleashing his behemoth track on the world, Hill was just a kid trying to go viral in an increasingly digital world. "I was doing Facebook comedy videos, then I moved over to Instagram, and then I hopped on Twitter," he told Rolling Stone in April. "That is where I really was a master. That was the first place where I could go viral."
He only started making music last May, driven to it, as he told the magazine, "out of boredom."
"When I first started to do music, I was kind of doing what I thought people would want me to do," he said, but when he came across a a beat on the site BeatStars, which allows aspiring artists to either purchase or lease instrumental tracks, entitled "Future type beat," he found what would ultimately allow him to do "what I wanted to do."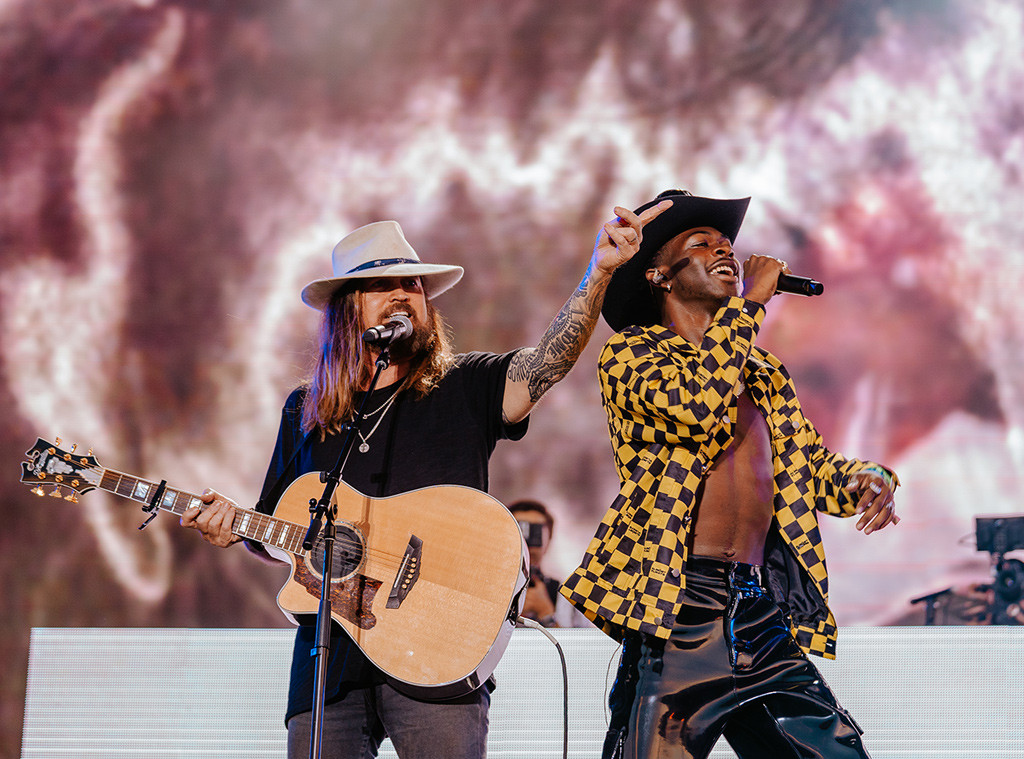 Courtesy of Strategic Public Relations
So, without ever meeting Young Kio, the teen in the Netherlands who created the instrumental, in part, after coming across the Nine Inch Nails song "34 Ghost IV" in YouTube's recommended section and pulling the track's banjo loop from it, Hill paid him a whopping $30 for the beat and got to work on a track. Initially written from "a place of sorrow"—"My parents were disappointed in me for leaving school to do music, so it was like a loner cowboy [song]," he told RS—the song's narrative became more triumphant. More importantly, it became something that was almost expressly crafted to go viral.
"I knew the way I was going to have to push the song to get it to hit more people's ears," he told the magazine. "I run a meme type of account on Twitter; I know what my audience is looking for. So I put some potentially funny lines in there."
He self-released the track on December 3, 2018, promoting it as a meme before it went viral on the app TikTok, of all places. If you're unfamiliar, the app, which is used by millions of kids, allows users to make short clips set to music. The song caught on with users, sparking a #YeeHawChallenge and turning it into a sensation. "I was pretty familiar with TikTok: I always thought its videos would be ironically hilarious," Hill told TIME in March. "When I became a trending topic on there, it was a crazy moment for me. A lot of people will try to downplay it, but I saw it as something bigger."
While the song was blowing up on TikTok, Hill also made it available on more conventional avenues, like SoundCloud, iTunes, and Spotify. "I labeled it 'country' on each platform," he told Rolling Stone. "Country trap doesn't even exist when you're picking out the genres to upload, and I feel like it leans more towards country than trap."
instagram
By the time the track broke onto the Billboard Hot 100 in early March, debuting at No. 83, that "country" label would be called into question and generate a bit of controversy. After landing a spot on both Billboard's Hot Country Songs and the Hot R&B/Hip-Hop Songs charts, something that caused Hill to start "running around the house in circles," the song was quietly removed from the Country chart, with the publication informing the label he'd just signed with, Columbia Records, that its inclusion was a mistake.
In a statement released to Rolling Stone, Billboard said that "upon further review, it was determined that 'Old Town Road' by Lil Nas X does not currently merit inclusion on Billboard's country charts. When determining genres, a few factors are examined, but first and foremost is musical composition. While 'Old Town Road' incorporates references to country and cowboy imagery, it does not embrace enough elements of today's country music to chart in its current version." 
Despite the publication's insistence that the decision had nothing to do with race, there were several people who found a black man being told his song doesn't qualify for a genre that tends to skew predominantly white troubling at best. The hip-hop community, in particular, leaped to his defense. "I wasn't expecting so much support because I just thought it would be one of those things that nobody really would care about," he told Rolling Stone about the reaction. "It's a purist type of situation, where people have been seeing things one way and that is the way they would like to keep it."
Regardless of the controversy—or maybe because of it—the song quickly zoomed up the charts, reaching the peak on April 8 only six weeks after it made its debut. (The song it unseated? Ariana Grande's "7 Rings.") In the process, Hill became the first artist unaccompanied by another act to take top the Hot 100 on their first try since Cardi B and her smash debut "Bodak Yellow" in 2017, while also giving Columbia Records their first Hot 100 No. 1 since 2016, and their first from a debuting artist since 2015. He turned 20 a day later on what surely was an unforgettable birthday.
While he hit No. 1 all on his own, he'd already enlisted some help to make the song even bigger, teaming up with Billy Ray Cyrus for a remix that was released on April 5. A day before the remix's surprise drop, Cyrus sang Hill's praises on Instagram, writing "Been watching everything going on with OTR. When I got thrown off the charts, Waylon Jennings said to me 'Take this as a compliment' means you're doing something great! Only Outlaws are outlawed. Welcome to the club!"
The week their remix dropped, the song set an all-time streaming record with 143 million U.S. streams, which was nearly 30 million more than Drakes "In My Feelings," which previously held that distinction. Since then, the song has racked up eight of the top 10 all-time streaming weeks, including each of the top three, and has never dipped below 70.5 million streams in a week.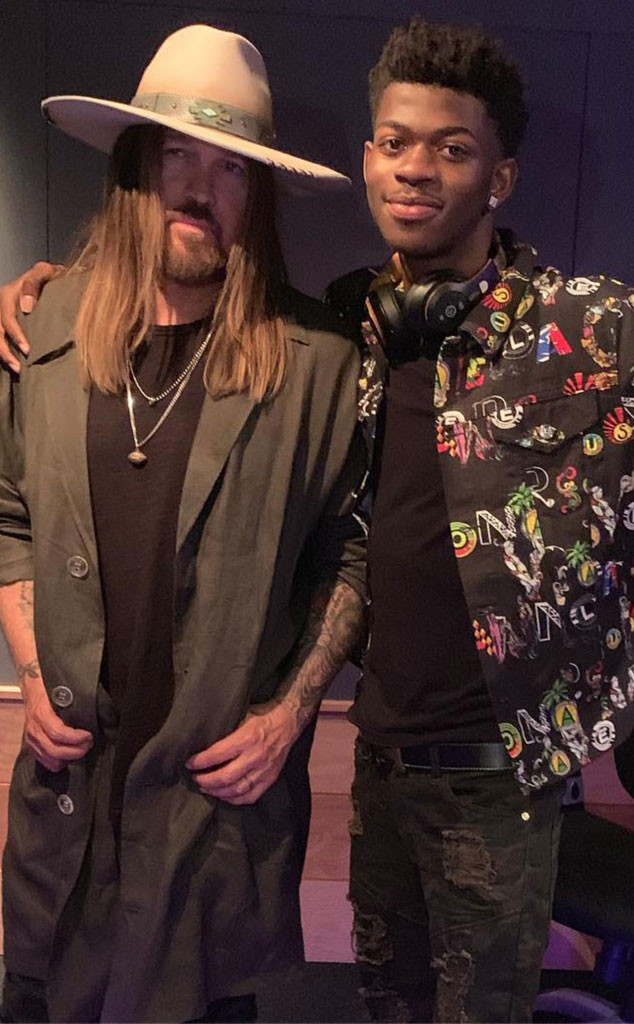 Instagram
Since helping Cyrus land his career's first No. 1, Hill has released three more remixes, including the latest "Seoul Town Road" with RM from the behemoth K-pop boy band BTS. And if we're lucky, his recent Twitter engagement with Dolly Parton just might lead to another.
In late June, Hill's story became even more noteworthy thanks to his admission that he is gay. On the last day of Pride Month, he tweeted, "some of y'all already know, some of y'all don't care, some of y'all not gone fwm no more. but before this month ends i want y'all to listen closely to c7osure," a song on his debut EP 7. A day later, he tweeted again, pointing out a rainbow-colored building on 7's cover while writing, "deadass thought i made it obvious."
Days later, he would drop the ambiguity during an interview on BBC Breakfast, he said that he didn't "have anything to hide" and had "kind of revealed, you know, that I am gay".
"How big of a deal is that?" he continued rhetorically. "Is it something that I was considering never doing ever, like taking to the grave or something But I was like, I don' t want to live my entire life – especially how I got to where I'm at, not doing what I want to do."
He explained that he felt like he was "opening doors for more people" and hoped that his fans would "feel comfortable," though he admitted that homosexuality was "not really accepted in either the country [or] hip-hop communities."
While he's faced down Twitter trolls since making the revelation, it's had no impact on the popularity of "Old Town Road." In fact, it might've even opened him to to new fans who weren't paying much attention to the track before his coming out. In his 15th week at No. 1, he became the first openly gay artist to have a song last that long, unseating Elton John and his 1997 double A-side of "Candle in the Wind 1997" and "Something About the Way You Look Tonight."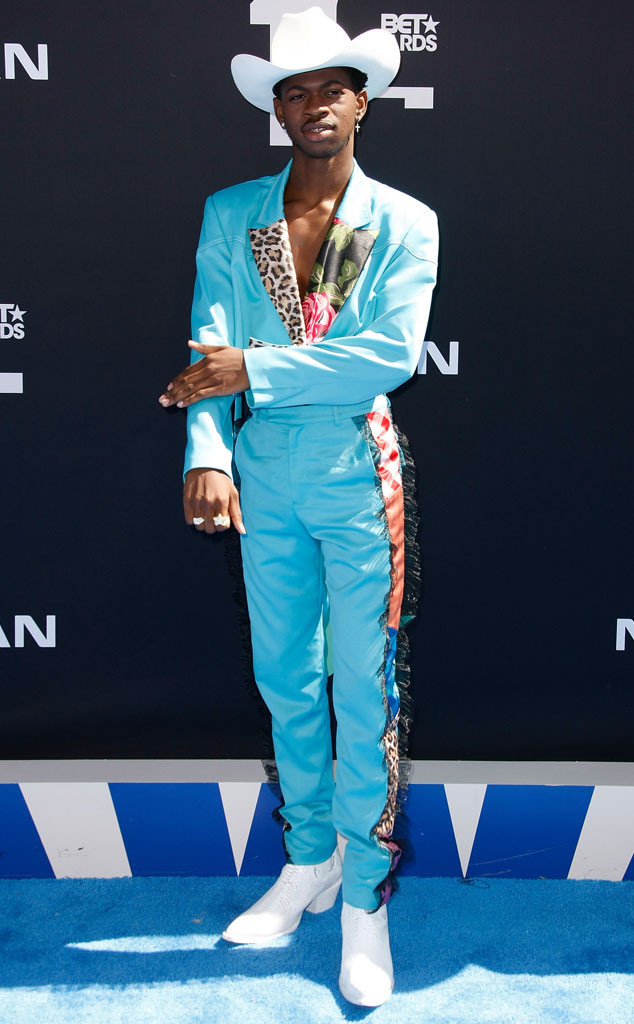 imageSPACE/Shutterstock
When he officially hit his 17th week at No. 1, he reflected on his journey in a lengthy Instagram post. "Last year in October, as a struggling artist starting to lose faith in what I could be, I went looking for beats on YouTube," he began. "I remember clicking on so many generic-sounding beats trying to find the right one for me. When suddenly I came across a country-trap sounding masterpiece. I immediately knew I would make something special out of it! My sister told me I had little time left before I had to leave her house after being there for months promoting my music online and not helping her out much. I was so upset ! I used it as motivation for the song! I jokingly/seriously saw myself as a loner cowboy needing to run away from it all! I went out on my sister's back porch and listened to the beat OVER OVER & OVER!! Then it came to me!! In my best singing voice I sung 'YEAHHH IM GONNA TAKE MY HORSE TO THE OLD TOWN ROAD IM GONNA RIDEEEE TIL I CANT NO MORE' I LOVED IT ALREADY! I started to work on it EVERY SINGLE DAY. It needed to be funny. It needed to be catchy. It needed to be hip-hop , it needed to be country, and it needed to be short!! By the time i was finished setting it up I was out of my sister's crib and at my brothers place. On December 2️nd, I went into the studio and recorded OLD TOWN ROAD and put it out the exact same day!! Did I know it would become the longest running number 1 song of all time? NO!!! But I am so thankful that this blessing has been placed upon me. This song has changed my life and the way I see the world around me in less than a year. Thank you to every single person who has been a part of this journey. As I said before, it's just the beginning!"
Carey quickly took to Instagram to humbly pass the torch on to Hill, writing, "Sending love & congrats to @lilnasx on breaking one of the longest running records in music history! We've been blessed to hold this record with a song that means a great deal to @BoyzIIMen and myself and has touched so many. Keep living your best life!"
Something tells us his best life is just getting started. But regardless of what happens next for five-time Teen Choice Awards nominee (the most any one artist received this year) Hill—and with "Old Town Road" showing no signs of slowing down, there's no telling when something will come along and be powerful enough to unseat the monster track—he's cemented himself a place in music history that would've never been possible even five years ago.
"I'm still in the first stage of figuring out who I am," he told GQ Hype this month. "I don't know what kind of music I'll be making 10 years from now. I want to do everything and I'm still learning how I work. But the one thing I'll always know is that people don't know what they want until they get it. They didn't know they wanted a song about taking a horse to the old town road in 2019. But they did."
As he said himself last week on Twitter, "YEEE TF HAWWW."
(This story was originally published on August 2, 2019 at 3 a.m. PT.)
var fbstarttime = new Date(); !function(f,b,e,v,n,t,s) { if (f.fbq) return; n = f.fbq = function() { n.callMethod? n.callMethod.apply(n,arguments):n.queue.push(arguments) }; if (!f._fbq) f._fbq = n; n.push = n; n.loaded =! 0; n.version = '2.0'; n.queue = []; t = b.createElement(e); t.async =! 0; t.src = v; s = b.getElementsByTagName(e)[0]; s.parentNode.insertBefore(t, s); }(window, document, 'script', 'https://connect.facebook.net/en_US/fbevents.js');
fbq('init', '1611373942516879'); fbq('track', 'PageView');
var fbendtime = new Date();